The Opening Ceremony of the European Universities Rugby 7s Championship 2017 took place on 20th July in Milan, Italy, at Giuriati Stadium. The Ceremony was attended by Alessandro Castelli, President of CUS Milano, who welcomed all the teams gathered on the pitch and on the crowded bleachers of the venue.
Just after National Anthem of Italy, on behalf of the Organizing Committee, participants were welcomed by Italo Carli, OC Chairman and member of the board of CUS Milano.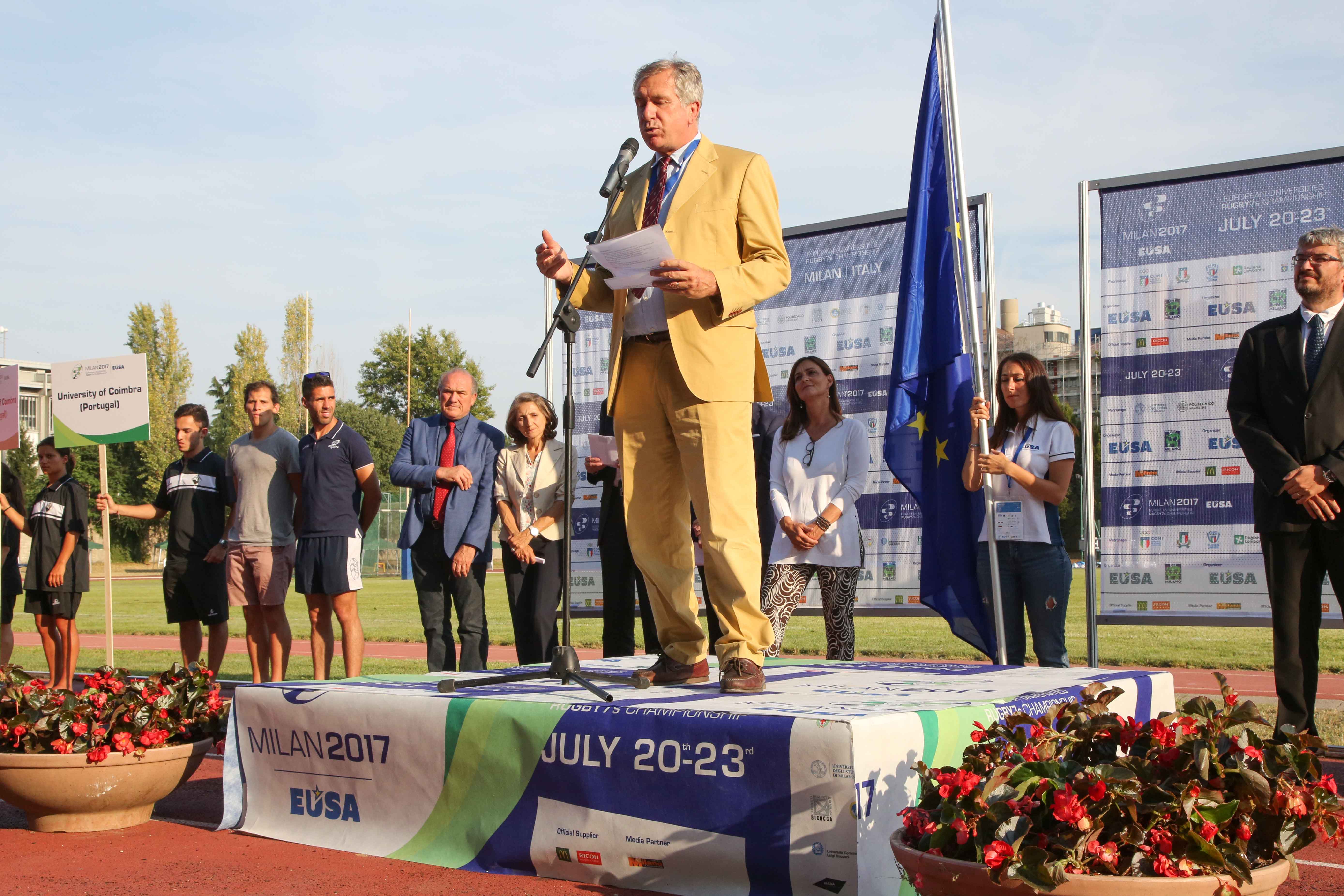 EUSA Executive Committee representative Haris Pavletic, Vice President and SCAC Chair at EUC Rugby 2017 welcomed all participants and wished all the teams and participants who came to test their skills and abilities great competitions and all the best. He also thanked the Organizing Committee for all their contributions.
The competition is organized by CUS Milano - the universities sport association representing the eight university of Milan – and CUSI Lombardia, with contribution of Regione Lombardia, Città Metropolitana di Milano and Comune di Milano. The ceremony concluded with official EUSA and academic anthem 'Gaudeamus igitur'.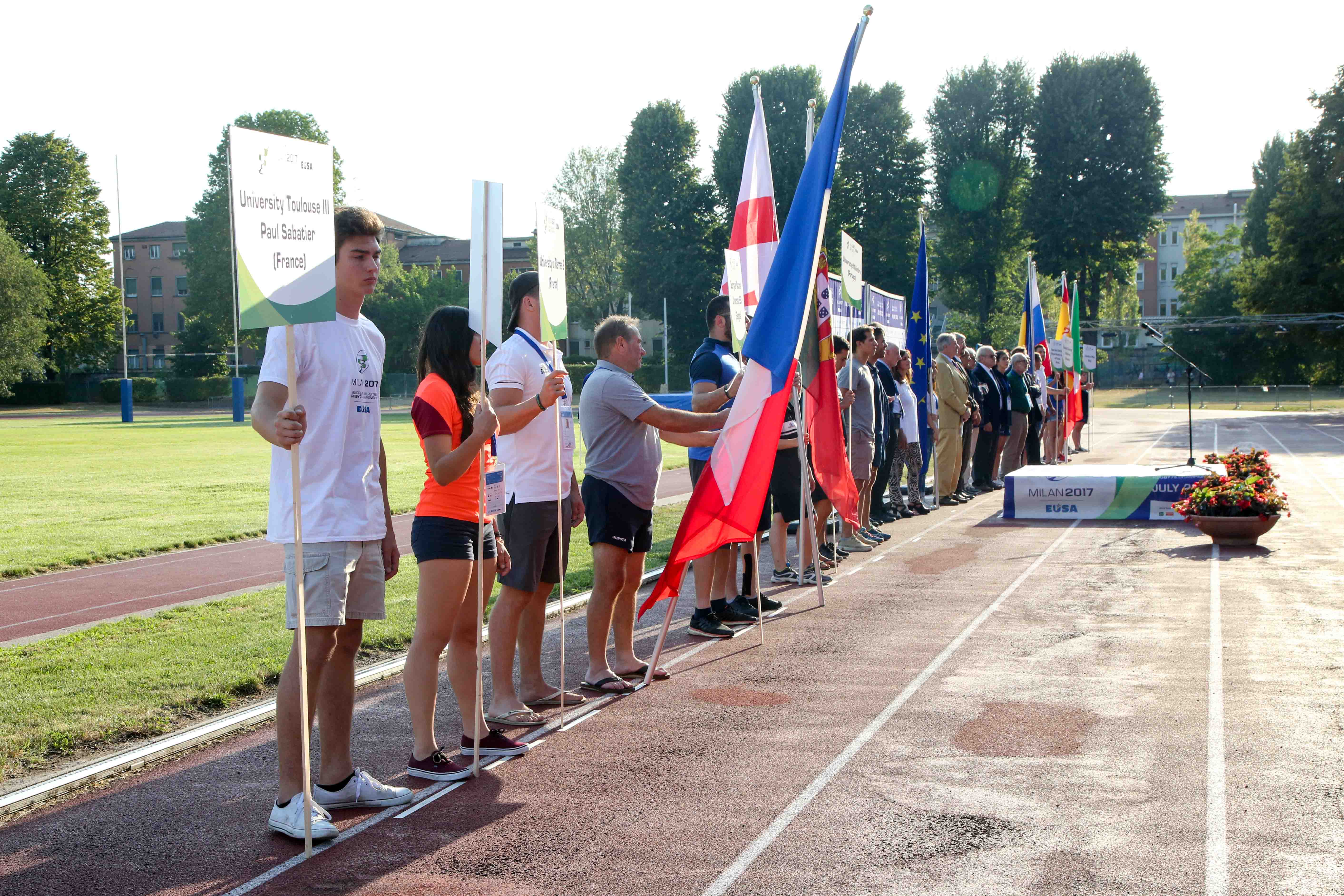 The host men team of University of Milan can't wait to defend the 2nd place of the last edition in Godollo, Hungary, and is ready to do battle for the title.
Championship will take place from 21st July to 23rd July in Milan.
EUSA is represented by Haris Pavletic and the Technical Delegate is Jack Jacobs, assisted by Veronika Muelhofer. They will make sure that the event will run smoothly and without problems. The Competition will host five women teams and seven men teams from as many as 10 Universities from 7 countries.
The title of European Universities Champion is defended by University of Paris 13 for the women category and by Georgian National University SEU for the men category.
More info can be found at http://rugby7s2017.eusa.eu/, where a section will be dedicated to results and news.